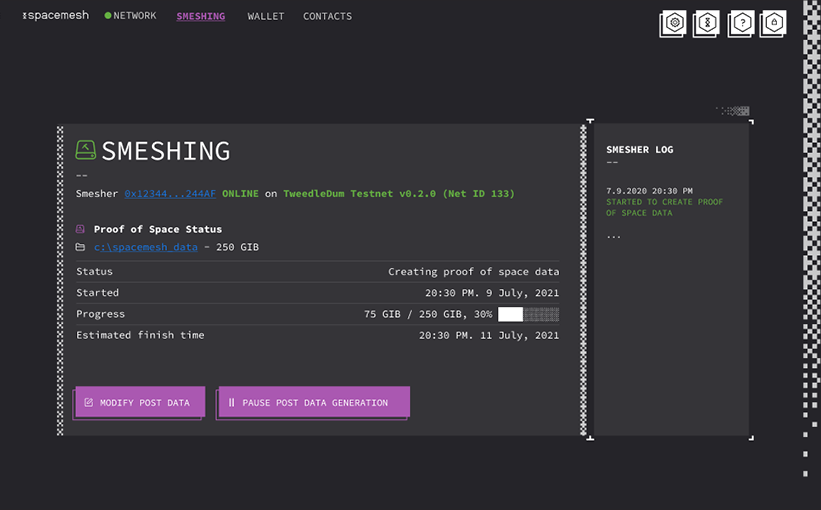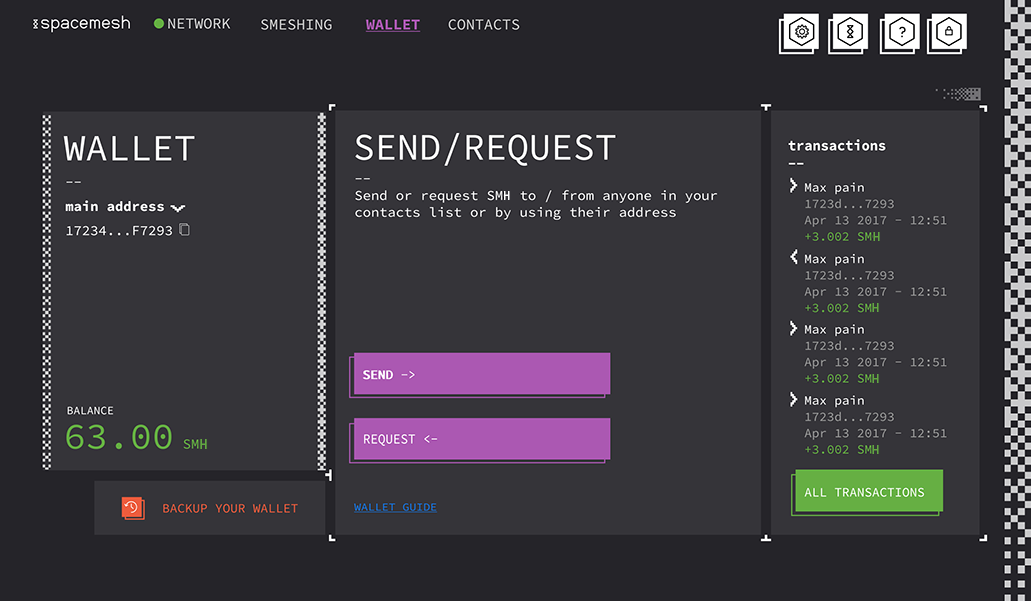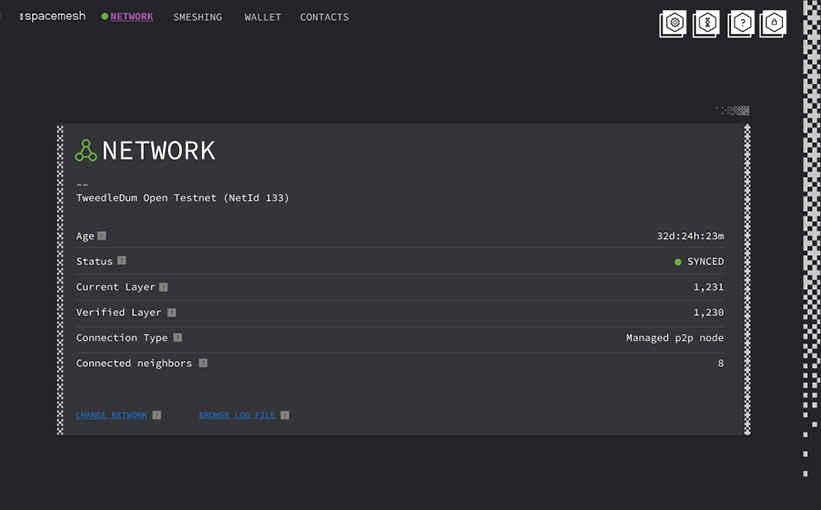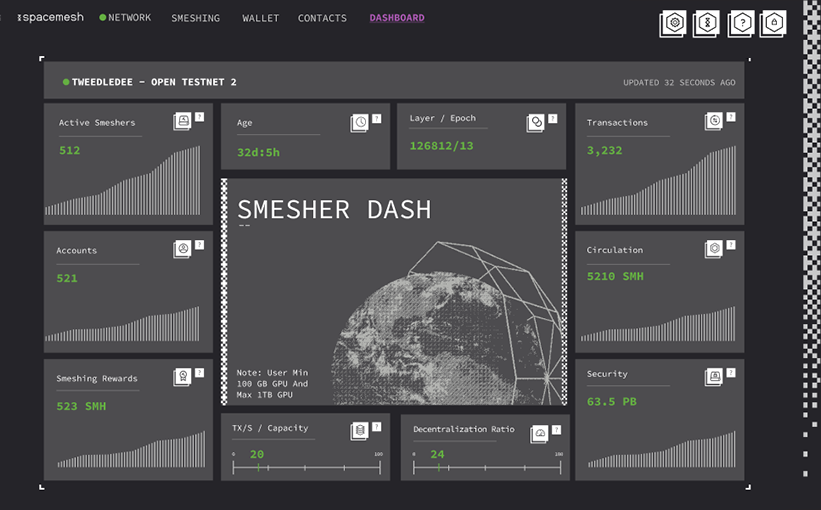 easy to participate, simple to understand, has the power to change the world
SPACEMESH 0.2 IS COMING SOON; prepare for the decentralized revolution
Our team is hard at work on the next phase of Spacemesh's journey: Spacemesh 0.2.
Preview
Your ticket to the revolution
Get your computer
and let's Get Started
What you'll need
Good internet connection. 15 free minutes. Free disk space. A sense of being one with humans, nature, and the cosmos.
What you don't need
Any equipment (other than your desktop computer). Any technological or coding background. Any understanding of cryptocurrency.
Installing and Running the App
To join the Testnet you need to run the Spacemesh App on your desktop computer. An updated video coming soon :)
Rewarding the many over the few
What is
spacemesh
CONNECT with us and other smeshers around the world.
Spacemesh is an open-source project
Visit our GitHub
We are winning together
Lex's contribution